In this tutorial we will show you how to create your first blog post if you have opted in for our Wordpress Blog Module for your MyPromoSource website. The perfect addition for helping your presence in Google.  
Firstly, save the login details we give you in a safe place for future use. 
Open the blog link for the administration page and log in with your credentials which we have given to you. 
Log in! Usually there will be a mathematical question needed to be solved before you can enter for an extra layer of security. If you get a hard one, you can click a box to give you another question.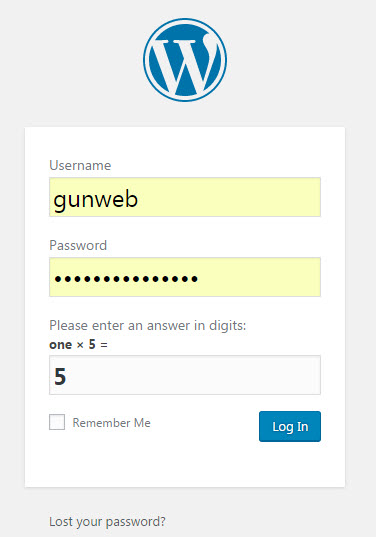 Once logged in it takes you to the Dashboard where you can see your recent blog posts and left side menu. Click on Posts to go to the Posts Page. 
here you can Add a New Post highlighted in Yellow 
or you can hover over an existing blog post for more editing options such as Edit and Trash if you want to Delete the post.
Click Add New to Add a new post and the Post Edit page will appear
Add the Post Name
Add any images by clicking on the Add Media button
Add text below
Use the Toggle Tool Bar to see more Formatting Options such as Headings
You can add Tags to your Posts so they are sorted under the same Tags. You can also set a featured image on the blog page here. 

You can Categorise your Posts by Adding a New Category for easy sorting. 
Once you are happy you can Preview the Blog Post and then Publish it, by publishing the post it then becomes Live on your blog module for the world to see.