eCommerce HTML SETUP
If you do not have a HTML set loaded in your Xebra eCommerce platform, you will need to load one to ensure the stores function correctly.
Please follow the steps below and email the help desk to request the changes with Xetex.
1. Go, eCommerce, Actions, HTML SETUP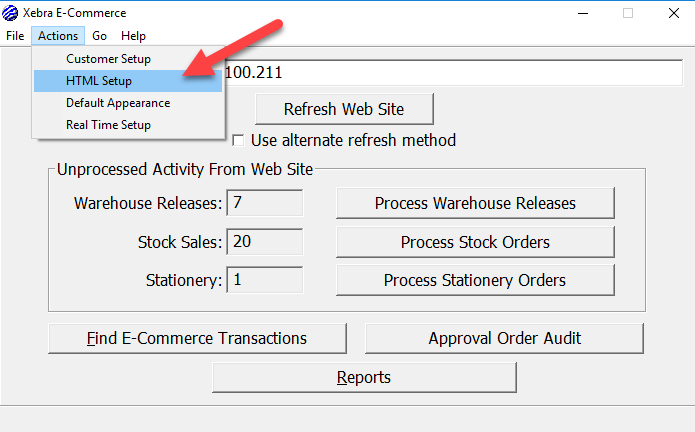 2. ADD A NEW CODE, Click New icon.
3. Choose the NEW configuration based on standard button and then click OK.
4. Enter the code NEWLOOK and click OK.
5. Add the description XETEX MANAGED and tick the check box; Let Xetex manage this set of HTML templates.

6. REFRESH WEBSITE
Go back to the main eCommerce panel and action a REFRESH WEBSITE; this is essential, as the files you created need to be sent to the web server for Xetex to complete the update.
Once the above is actioned, please email the help desk; help@gunwebsystems.com.au
Changes need to be made to the main web server by Xetex and you will be notified once actioned.
To ensure your stores operate as they should you must always assign the above HTML set to any stores you build, as shown below.